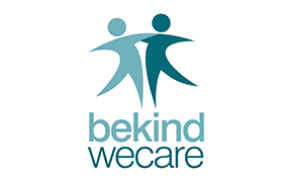 The Conveyancing Foundation is a registered not for profit charity, which has been established by conveyancers to help conveyancers, and others in the property industry, to raise awareness and funds for charity through the Charity Lotto and Be Kind We Care Initiative.
The Be Kind We Care initiative aims to promote kindness and wellbeing within the property industry. With the effects of the coronavirus pandemic and the pressure cooker environment that many in the property industry find themselves in, mental wellbeing and support has become a key issue for many professionals.
The Conveyancing Foundation has partnered with charities LawCare, Agents Together and the Mindstep Foundation to provide resources for business and individuals. The Resource Hub hosts articles, podcasts and webinars aimed at promoting good mental health and wellbeing within the workplace. Be Kind We Care has also hosts webinars and events on topics including stress management, mental health in the conveyancing sector and best practice for businesses.
The initiative also aims to raise funds in support of charities providing mental health welfare initiatives. Thanks to the generosity of sponsors, including Redbrick Solutions, the initiative has raised over £20,000 for charity.
You can find out more at www.conveyancingfoundation.org.uk or info@conveyancingfoundation.org.uk.
For further information about Redbrick Solutions conveyancing case management solution please see https://redbricksolutions.co.uk/what-we-do/