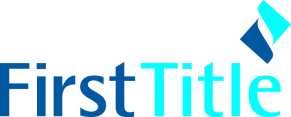 If you are a lawyer or conveyancer specialising in commercial and residential property transactions, First Title Insurance PLC has a unique range of policies to help you resolve both known and unknown title issues and help problem transactions close on time, or indeed, at all. As legal indemnity insurance providers, we're able to use our underwriting capabilities to help resolve any known issues.
If you discover an issue with the title during due diligence, we know you need to resolve it as quickly, easily, and cost-effectively as possible. That's why our expert underwriters, many of whom are lawyers who have been in private practice, are always available to discuss any complex issues with you. While for simpler risks, our commercial and residential online facilities enable you to order and issue a fully underwritten policy in minutes, at any time of the day or night.
With the full financial support of our parent company, First American, we can offer you the highest levels of underwriting capability, allowing us to assist you with the very largest deals.
Please see www.firsttitle.co.uk for more information.
You can request quotes and policies from First Title Insurance from within Redbrick Practice Management at the click of a button.
Redbrick Solutions (UK) Ltd is an introducer appointed representative of First Title Insurance plc, which is authorised by the Prudential Regulation Authority and regulated by the Financial Conduct Authority and the Prudential Regulation Authority under registration number 202103.
With regard to any policies arranged with an insurer on your behalf, we receive a commission from the insurer, which could either be a percentage of the total premium or a flat fee per policy.
To find out more information or to view our other Redbrick Partners, please get in touch.