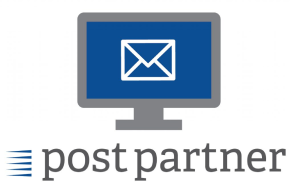 Post Partner is an innovative scanning solution designed specifically with the requirements of law firms in mind.
Post Partner uses state of the art technology to move post and other paper documents directly to the optimum location in Redbrick Case Management as efficiently as possible and with minimal human involvement.
The Redbrick and Post Partner technical teams have worked together to build an integration that helps Redbrick clients move PDF scans directly to the correct client matter in Redbrick easily and in a matter of seconds. A Redbrick report has also been built to enable fee earners to see when they have 'new post' on their files.
Post Partner is charged via a low monthly fee, relative to the volume of scanning done by the firm. The monthly cost includes everything your firm will need to enable an industry leading paper management capability; hardware (scanner), software, ongoing customisation and support.
Implementation is typically achieved in less than one day and only affects one work station. As such Post Partner can boast transformational results for your business with an absolute minimum of fuss.
Key Benefits include:
Saves fee earner time
Saves admin time
Saves on archiving costs
Helps to support GDPR compliance (data minimisation)
Reduces data loss breaches
Helps to facilitate effective remote working
Help to facilitate effective team working
Please see the brief video overview below, or for further information, please contact us.