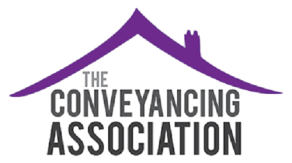 Redbrick Solutions are delighted to have accepted an invitation to join The Conveyancing Association (CA), the leading trade body for the conveyancing industry, following a member review at the CA Management Committee Meeting in February. As a proud partner, Redbrick Solutions are pleased to offer a 20% discount on all set-up costs to The Conveyancing Association members.
Redbrick Solutions was founded in 2001 and are an expert provider of innovative legal case management and integrated legal account solutions. It is one of the UK's leading conveyancing case management providers with over 4,000 conveyancers using its software every day.
The Conveyancing Association has been established to ensure that the top specialist UK Conveyancers have an effective voice in the conveyancing industry. Their members are made up of Solicitors and Licensed Conveyancers, who collectively undertake approximately 25% of all residential property transactions in England and Wales. They work proactively to improve the conveyancing process and to formulate and implement best practices throughout the industry.
Affiliate membership of the Conveyancing Association is not available to all organisations; instead it is offered to providers who specifically offer their services to the conveyancing sector in a number of areas. The Association specifically appoints members as key organisations, to work closely with the CA management and offer a range of relevant services to the CA membership.
Affiliate members are able to attend select Management Committee and All Member Meetings (AMM). Each Affiliate member has the opportunity to have their details prominently advertised on the CA website, its newsletters and on all relevant CA publications. All Affiliate members can also attend, and be promoted, at the CA Annual Conference & Dinner – this year taking place at the Etihad Stadium in Manchester.
Lloyd Davies, Operations Director at the Conveyancing Association and Managing Director of Convey Law, commented:
"We are very pleased to be announcing the addition of Redbrick Solutions as Affiliate members to the CA this year. Redbrick Solutions join our roster of Affiliates and will I'm sure contribute a great deal to our work, throughout what will be a very interesting couple of years. It's important that we engage with key businesses that provide a range of solutions to conveyancing firms and want to engage with us, inform our workstreams and help us deliver real and tangible change to the home-buying process. Redbrick Solutions have been highly active in our sector for many years and many CA members already use their services. We are looking forward to welcoming them to our range of events this year, hearing about what they can offer, and feeding their views and knowledge into our activities."
Jo Hodges, Director of Sales & Marketing at Redbrick Solutions, said:
"We are delighted to have joined the Conveyancing Association, which are widely recognised as the 'voice of the industry' and have a huge amount of experience and resource amongst their membership. We work in partnership with our clients – many of whom make up the Top 200 firms and are already members of the Conveyancing Association – to improve best practice and streamline their processes via our easy-to-use conveyancing case management solution. We are confident that our membership will benefit clients, enabling us to engage with them on wider issues within the industry and also that our expertise in conveyancing technology will be advantageous to Conveyancing Association members, whom we look forward to meeting at the many events this year."
For further information on The Conveyancing Association please please visit here.
For further information about Redbrick Solutions' conveyancing case management solution please click here.