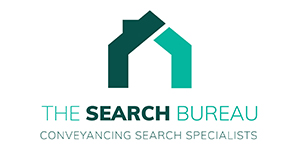 The Search Bureau offer conveyancing searches for both residential and commercial property transactions as well as a complete range of other essential products and services.
The Search Bureau was formed in 2008 with the principal of being a search company focused on the most of important part of our business – their clients. They offer clients multiple options in terms of ordering and also ensure that searches can be monitored in real time, saving clients valuable time.
The seamless integration with Redbrick will allow users to order searches directly from within the conveyancing case management software, saving time and improving security.

The Search Bureau know that our clients want a hassle free and transparent service and that is exactly what they provide.

 ✔  Fast turnaround times
 ✔  Easy and simple to read search reports
 ✔  Great customer service 
 ✔  A dedicated account manager to look after all of your searches
 ✔  They will try to beat the price you are currently paying
✔  And, Redbrick clients have the opportunity to freely access The Search Bureau quote calculator tool when utilising their search packs. Click here to view an example of the Conveyancing Quote Calculator.